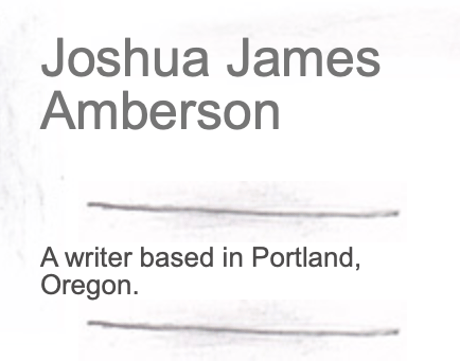 "Charming, poignant, and funny, How to Forget Almost Everything is a wonderfully written coming-of-age tale that vibrates with truth."
- Annie Hartnett, author of Rabbit Cake and Unlikely Animals
"Joshua James Amberson creates a character who's familiar and intimate, someone to root for, to cheer on, to be angry at, to welcome home. His book presents a world in which it might be easier to forget but ultimately you-and Elly-come to understand that our memories, fleeting and fragile and imprecise, are what make us whole."
-Tomas Moniz, author of Big Familia and All Friends Are Necessary
"I loved this novel's simultaneous journey into creating new memories while also learning about the very nature of memory itself. Elly's story of evolving relationships with family, peers, a charismatic guru, a bully and a BFF paints a portrait of a thoughtful teenage outcast, learning that just like many mysteries that have come before, the quest isn't necessarily about what to do, but rather, in figuring out exactly what one's personal quest is."
-Liz Mason, author of the Caboose and Awesome Things zine series
"I didn't know what to expect, launching into a novel with such a seemingly whimsical, sublime title. Was it a coming of age tale, or one about the dread of watching a loved one mentally unravel? It's that and so much more. Insightful, relatable, heartbreaking...Amberson has written quite a remarkable story."
-Jonas Cannon, author of Especially Now and The Greatest Most Traveling Circus!
"I want to tell you that How to Forget Almost Everything is an absolute triumph of a book, with winning characters and a fascinating plot. These things are true, yet I think the lovably flawed main character, Elly Fox, might question the use of words like "absolute" and "triumph." Through his unconventional quest to help his mom and discover the meaning of memory, he learns to question the whole notion of winners and losers, villains and heroes, and absolutism of any kind. He's the fifteen-year-old philosopher and dear friend that we all need right now, no matter our age, and I honestly can't remember a time when a character-and an entire book-made me feel so gleeful about living in our uncertain world."
-Justin Hocking, author of The Great Floodgates of the Wonderworld and PS: The Wolves
How to Forget Almost Everything book trailer
How to Forget Almost Everything advanced praise